VEDACHARYA SANDIP SHASTRI PANDHARPURKAR
Pandit Sandip ShastriJi is a authorized Vedic Priest who travels in and around the United States and Canada to perform all types of Poojas and Rituals, including traditional Marathi, Gujarati, South Indian and North Indian Weddings, Upanayan / Munj, Gruha Pravesha / Vastu Shanti, Nava-Chandi and a variety of Homam / Havan, Veda Parayana, and Pran-Pratishtha / Kumbha Abhishekam ceremonies.

PanditJi also offers Vedic Astrological Readings with a deeper karmic and spiritual focus, and delivers Spiritual discourses in English at interfaith conferences, Universities and other venues. Panditji currently resides in Indianapolis, Indiana.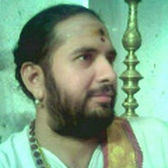 CALL US FOR POOJAS, HOMAM, SAMSKARAS, POOJA FOR SENIORS, PARAYANA & TEACHING, POOJA MATERIAL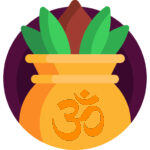 Sri Ganesh Puja
Sri Lakshmi Puja
Sri Satyanarayana Puja
Sri Durga Puja
Sri Shiv Puja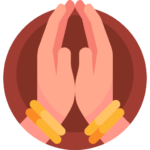 Udaka Shanti
Grihapravesham / Vastu Shanti
Navagraha Shanti
Kal-Sarpa Shanti
Janan Shanti
Nakshatra Shanti
Parihar Shanti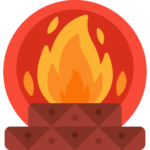 Sri Ganapati Homam
Maha Mrityunjay Homam
Navagraha Homam
Aayush Homam / Birthday
Special Puja
Sudarshana Homam
Nava Chandi Homam
Shata Chandi Homam
Sahasra Chandi Homam
Laghurudram
Maharudram
Prana Pratishthapana
Kumbhabhishekam
LET'S BEGIN THE SPIRITUAL JOURNEY